Building Exterior Sealer
Protect a concrete building exterior with a high quality concrete sealer developed exclusively for high density reinforced concrete, brick and masonry. Prevent corrosion, salt degradation, water soluble damaging materials, chloride ion ingress, water absorption and more.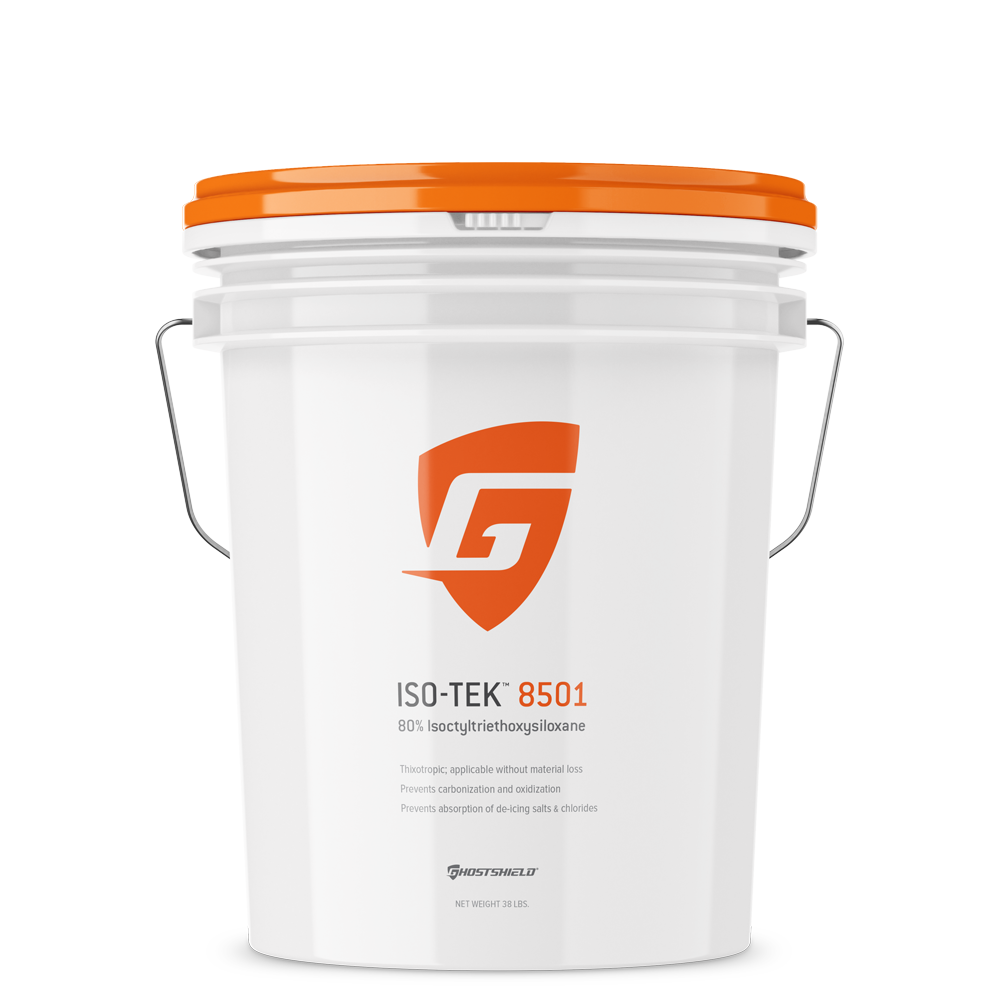 Iso-Tek 8501
Salt Repellent
Water-Based
Ready-to-use
A revolutionary aqueous, solvent-less, silane-based water repellent. Used to prevent water and water‐soluble damaging substances from penetrating concrete and mineral substrates.